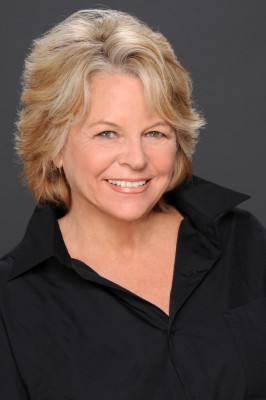 Libby York's latest CD "Memoir" is receiving raves from jazz press worldwide. This is the fourth release from the native Chicagoan, following an auspicious Blujazz recording debut with her CD, "Sunday in New York." John McDonough of Downbeat Magazine has awarded the recording 4 stars and says, "Stylish and cosmopolitan, with a broad streak of lush life urbanity, Libby York has a sound that recalls, without any condescension or gratuitous nostalgia, the slightly world weary, been around the block ennui of post war Anita O'Day, Chris Connor, and Sarah Vaughn."
Chicago jazz radio personality Neil Tesser intones in his liner notes to the CD, "York finds the complicated emotional center of a lyric, and sets it out with disarming simplicity." Gary Walker, the Music Director of WBGO, arguably the nation's foremost jazz station, remarked, "'Sunday in New York or anytime, anywhere, Libby York's voice leads outstanding musicians on new paths through the jazz evergreens."
York was born and raised in Chicago. Her grandfather was a prominent florist there. She went east to college at American University in Washington, DC, and graduated with a degree in Political Science.
She was one of three creators of the Back Porch Cafe in Rehoboth Beach, Delaware, the seaside resort for Washington natives. The Cafe is still a fixture on the eastern shore after thirty years.
During her dozen years in New York City, York studied with the renowned jazz singer Abby Lincoln, who she says, "taught me about the truth and soul of a song." She was also the featured vocalist with Swing Street, an eight-piece band that performed in concerts all over New York. While there she had a brief stint as a production assistant at "Saturday Night Live."
At this time, she met pianist Renee Rosnes and started working with her in various nightclubs, including The Orchid, an Eastside boite, where she also booked performers.
In 1994 she moved back to Chicago and began singing in clubs there. Five years later, her 1999 CD debut release, Blue Gardenia, received a number of highly favorable reviews, as well as international radio airplay. Jazz Times magazine referred to her as having "A seasoned and languorous voice, York breathes feeling into all these numbers." Jazziz called her, "One of the important women in jazz." UK Jazz in London said, "Laid back, cool… a knockout first recording."
With "Sunday in New York," York provides evidence that she is ready to be considered among the foremost jazz singers on the scene today. She is obviously very much at home with a wide range of material, including two often overlooked songs out of the Sinatra canon – "All My Tomorrow's" and "In the Wee Small Hours." Recent appearances have included Philadelphia's Zanzibar Blue and The Vic in Los Angeles.
York identifies with Rosemary Cloony's remark about being "a singer of fine songs who works with jazz musicians." What she most offers is a combination of intelligence and know-how with lyrics, and the overriding influence of jazz in her singing.