Winter's Jazz Club / B-Day Bash!
City
: Chicago
Venue
: Winters Jazz Club
Address
: 465 N. McClurg Court
Time
: 7:30 & 9pm
My BDay Bash at beautiful Winter's with JEREMY KAHN, piano, CLARK SOMMERS, bass, JON DEITEMYER, drums and very special guest vocalIST PAUL MARINARO. Fun will be had! Love to see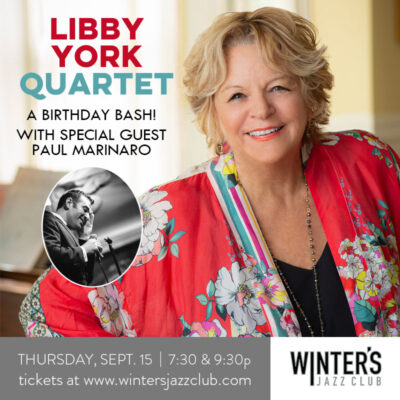 you!